General questions

I'm having trouble getting MS Office documents thumbnails to display.  They just display the default "Word, Excel..." icons, instead of the document .png.  My setup is FileRun in a Ubuntu VM with LibreOffice installed on the same VM.  Things I've done already to fix:
1. re-install Libreoffice on the VM
2. Checked path to LibreOffice in "Thumbnail/Preview" in Control Panel
3. Ran troubleshooter upon right-click on MS Office document > control panel option (output is below..)...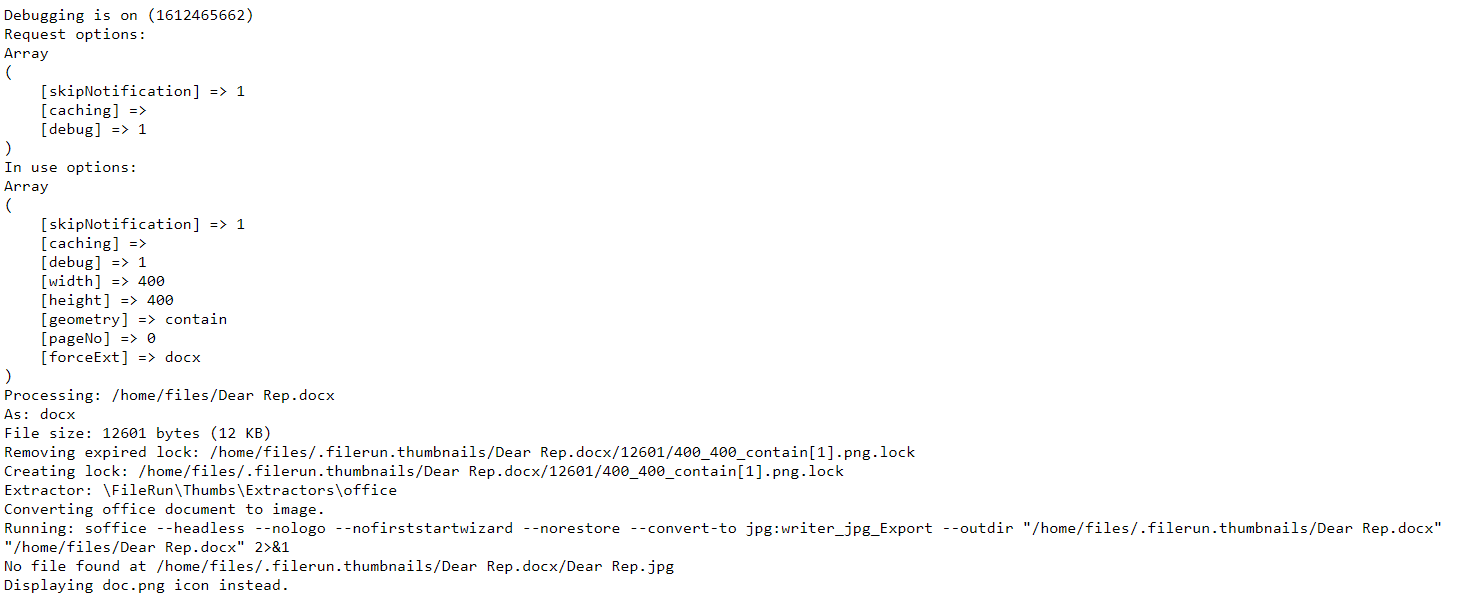 4.  Made sure user www-data owns LibreOffice, & /home/files/ directory
Thank you for your assistance.