Bugs / Problems

Hello guys !
I installed FileRun on a shared server at O2switch. I can't upload files. For photos (jpeg- ~2 Mo) it works fine. Uploading stops and the server slows down. It becomes inaccessible, moreover I can't access my other subdomains for a few seconds because of FileRun.
I have to cancel the upload. On the other hand, FileRun works well locally with MAMP.
By the way, O2Switch does not offer FileRun with Softaculous anymore maybe that's why.
I checked my PHP configuration on O2switch:
    
    php_flag allow_url_include 0
    php_flag allow_webdav_methods 1
    php_value memory_limit 256M
    php_value max_execution_time 360
    php_flag output_buffering 0
    php_flag zlib.output_compression 0
    php_flag file_uploads 1
    php_value max_file_uploads 10
    php_value upload_max_filesize 512M
    php_value post_max_size 512M
    php_flag enable_dl 0
    php_value default_charset 'UTF-8'
Here a upload blocked at 17%. This is random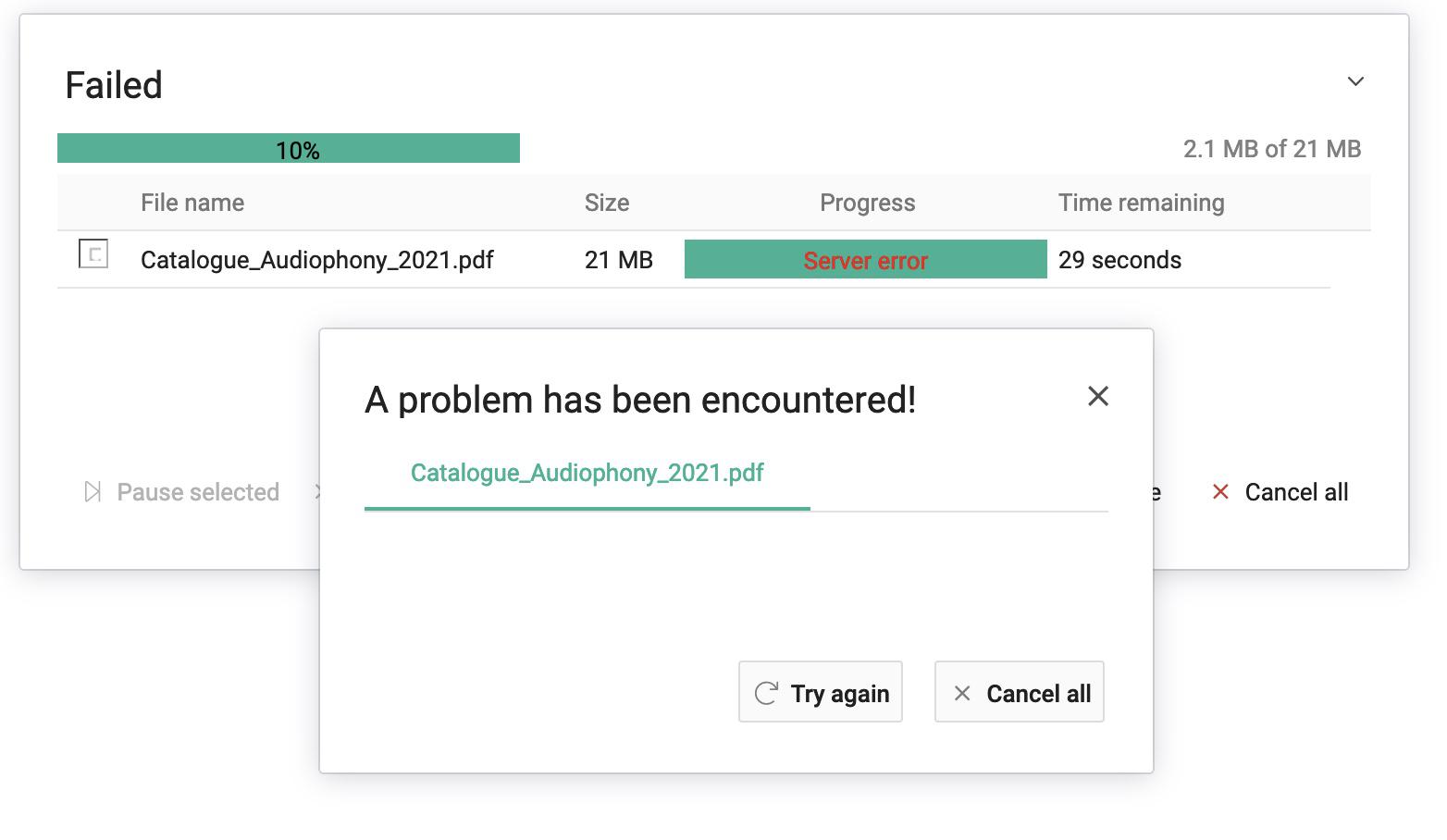 Thanks
- Loïc