General questions

I'm stuck.
I was experimenting with my Filerun  (user/group rights) and it went bad so i decided to start again.
I deleted my docker, cleared the database. Restarted and when accessing via LAN it works perfect, i can log in as superuser and start configuring, adding users etc. I can also log in with a user i created and access my files.
When i access via my domain name I can try to login in but before i get logged in I get an error message: (same problem with both users, superuser and my newly created user)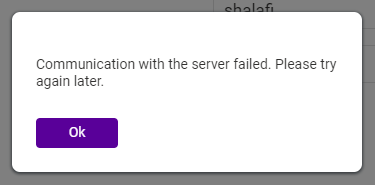 My proxy is unchanged, and it worked perfect before the large purge (NginxProxyManager)
Any ideas on what can be wrong? The only changes I have made is remove and create a new database, remove and create a new docker (official docker). (happy that all my files is present)
THe few logs there is says nothing....