General questions

Hi there,
before I pose my question, let me explain the general use case. I'm not even sure the problem lies with filerun it might very well be a onlyoffice issue. Maybe someone can double check with their filerun + onlyoffice instance?
I run filerun on my NAS for my own usage. The file system is ZFS. I simply mount a folder into the filerun docker container inside my docker-compose.yml like this: 
volumes:
- ./data/html:/var/www/html
- ./data/user-files:/user-files
- /sixer/Documents:/user-files/ovi/Documents
so basically, the folder user-files exists but I didn't want to move my documents hence I mount them. 
Now if I right-click inside filerun and create a new file with onlyoffice and use diacritics inside its name for example äöü.docx or äöü.xlsx it opens straight away with onlyoffice, I can edit and save it. I can download it and it all worked but I cannot open it again with onlyoffice. I get the error message below. If I rename the file from within filerun and eliminate diacritics everything works again.
I have found a couple of old (older than 2-3 years) tickets for onlyoffice and nextcloud on github but none had any resolution which would help me figure out where my problems stem from.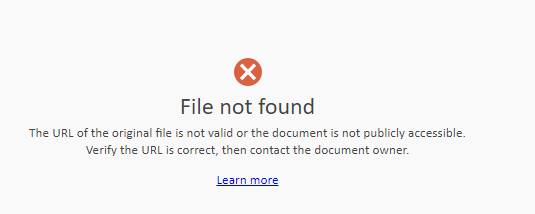 I would appreciate any feedback.