Bugs / Problems

The update problem to version 20220113.
Previously updated FILERUN through the control panel 2020.11.21 -> 2021.03.26 -> 2021.06.27-> 2021.12.07.
The update was successful.
But updating from version 2021.12.07 does not happen to version 20220113. Update does not start.
1) Check for Updates
2) Download Update
3) Install Update
4) Installing Update ...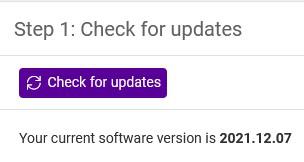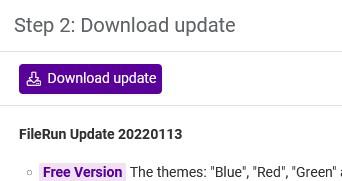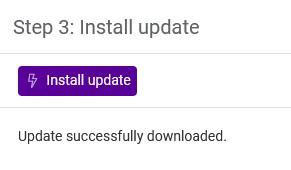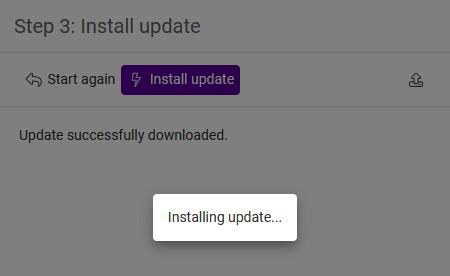 After the message "Installing Update ..." nothing happens. There are no other messages. Update does not happen.
The /var/www/html/system/data/temp folder creates the _Update.zip file and the _unzipped_update folder with unpacked files.
File folders are also created: Backup_20220113, _Backup_20220113_1643097376.
PHP Version 7.4.3.
Please help to upgrade to version 20220113.