Bugs / Problems

Hi FileRun Community!

Started to use FileRun, like it way more than other solutions like Nextcloud etc. Kudos to the makers!

I'm having trouble connecting Thunderbird *cloud FileLink extension (https://addons.thunderbird.net/en-US/thunderbird/addon/filelink-nextcloud-owncloud/reviews/1168060/) to work with FileRun.
I followed the instructions https://docs.filerun.com/thunderbird_filelink_addon, and receive an "everything fine notification":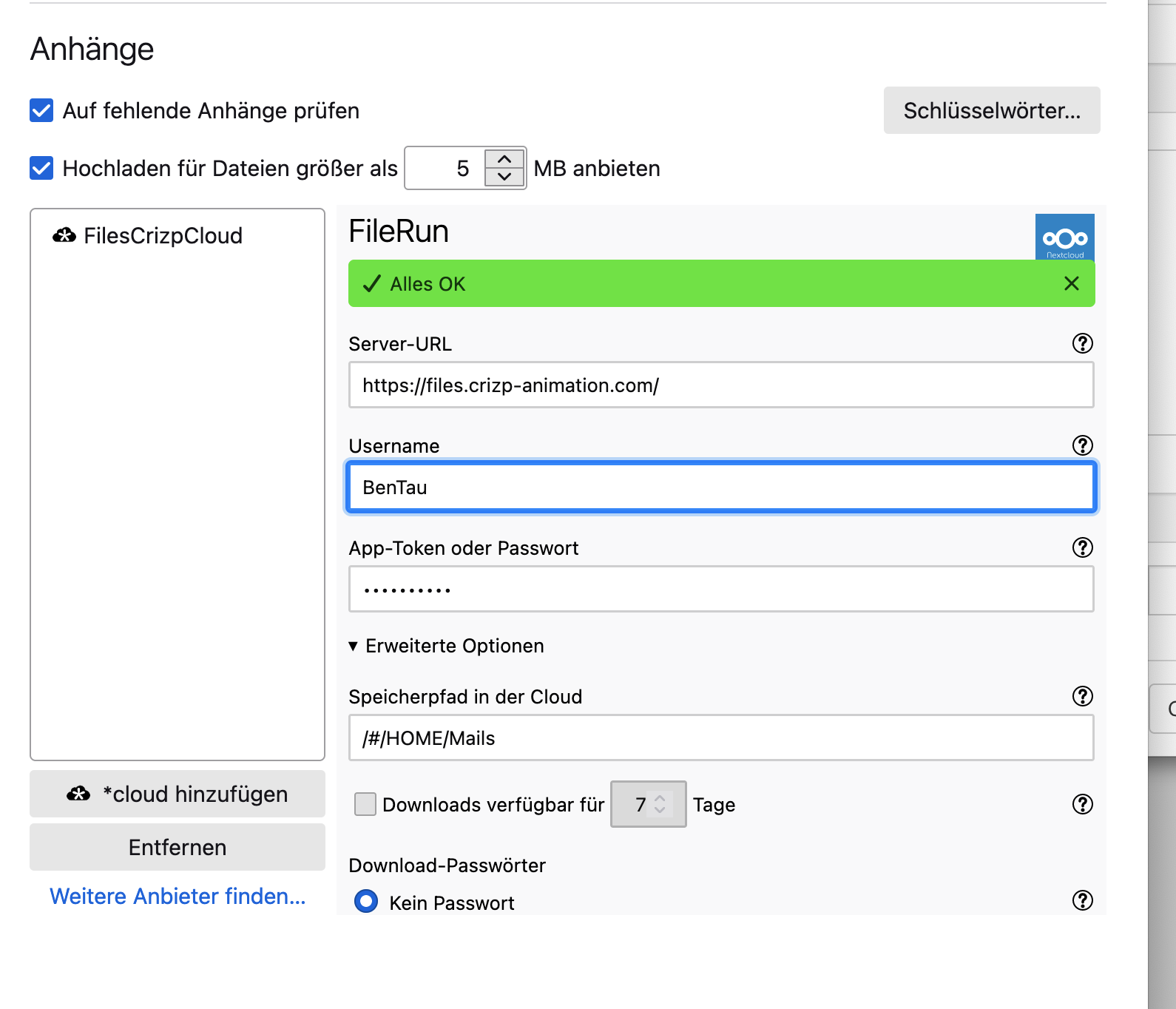 When I try to upload files to the cloud in Thunderbird an error message is shown – without any hint what could be the source of the issue.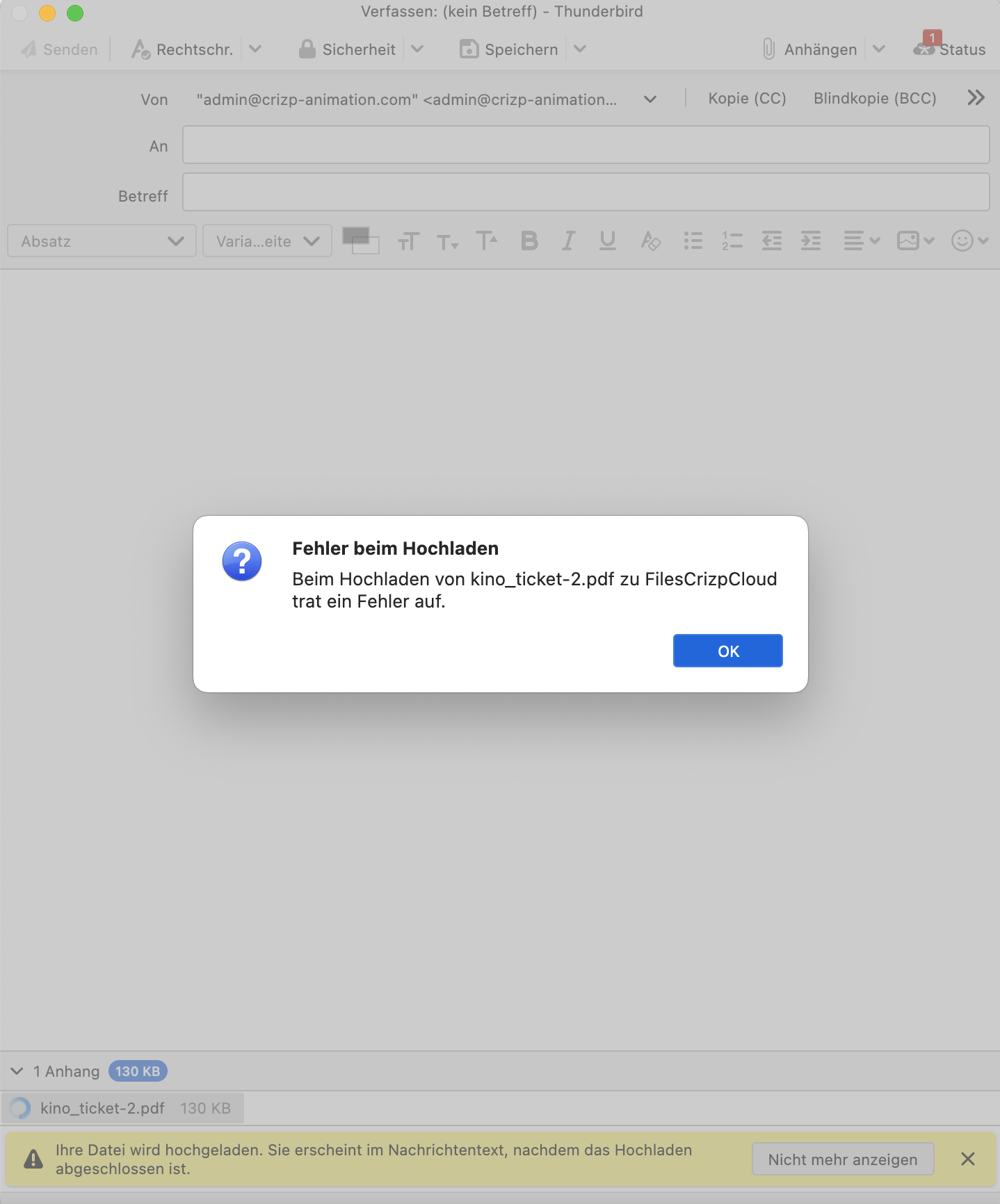 I'm puzzled and clueless, where to look at. Maybe it's not the Thunderbird extension configuration but the FileRun config? Does anybody of you have an example how the correct FileRun settings need to be to use the Thunderbird extension?

Many thanks!
Ben