General questions

Closed for lack of information
Hello Filerun,
Thanks for a wonderful file management script.I installed the script via softaculous on my cpanel shared hosting website.I was able to register the script via the control panel.and my current license is the free version with 3 users and this is ok for my simple use.Where i need help is on updating the script to the 2019 version.I clicked on the software update section of the control panelIt downloaded the updates and present me a button to install updates.I clicked on install updates and it display just two line of texts and remain like that for a long time.See the attached screenshot after i clicked on install updates.
My question is 
(1) is what i saw in the attached screenshot all that should appear after clicking the install update button.
(2) is there no way to let me know that update is completed?
(3) since i am updating through cpanel/softaculous is there any deep things i must do to get the updates properly setup?I need help, pls see the attached and advise.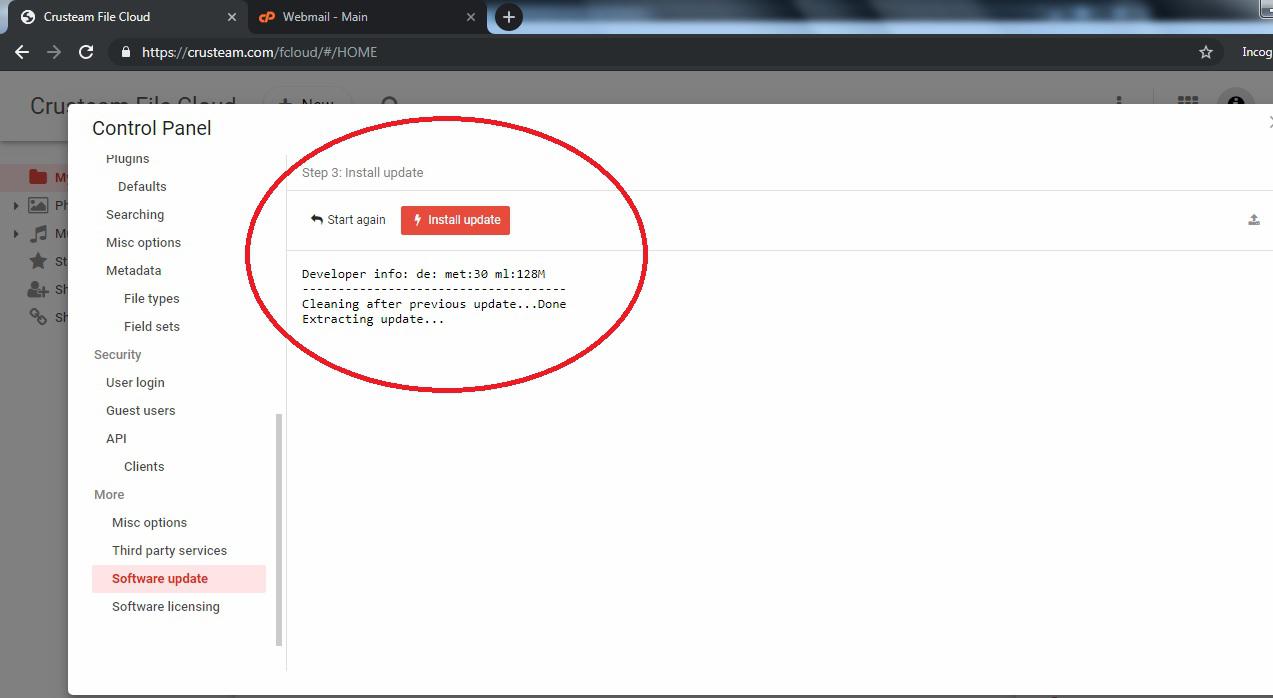 Thanks