General questions

I have setup Filerun on my home Synology in order to test the usability for my company. I have created a second user.
Superuser has a home folder .....\data\
user has a home folder  .....\data\av\
I now want to give user av rights to a specific folder from superuser ie. .....
data\public\
I select the folder and choose Share | With Users.
I get the dialog but can't seem to find a way to select user av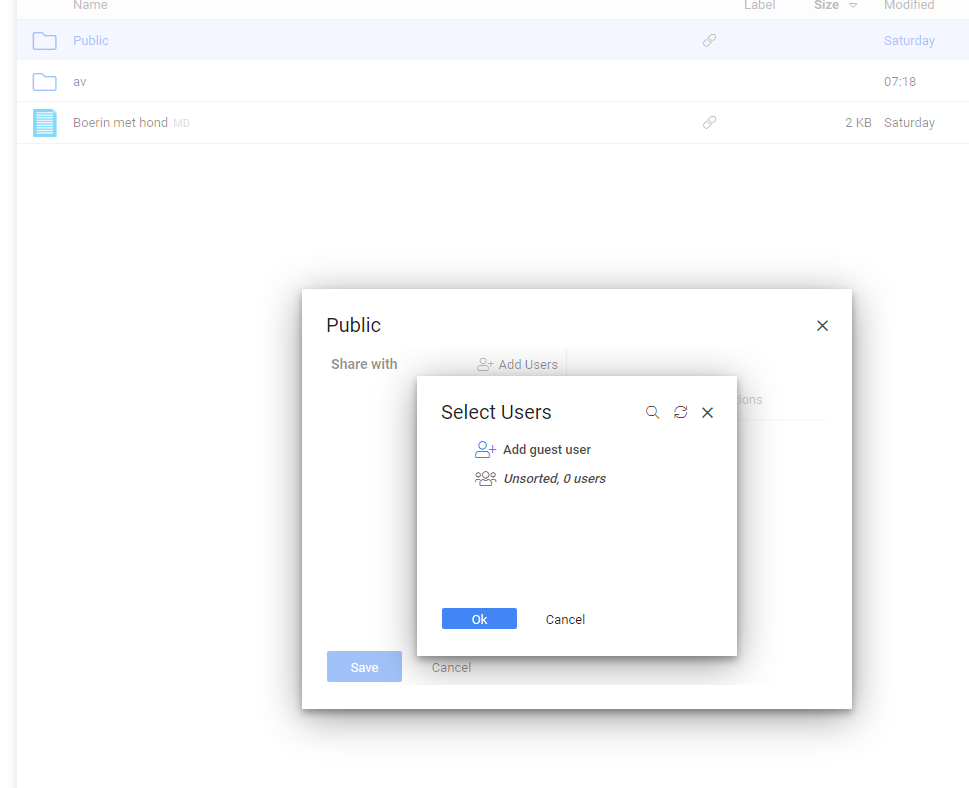 Any idea what I have done wrong here?
btw. the when registering Filerun states 3 out of 3 users, but there is only a superuser and user