General questions

Closed for lack of information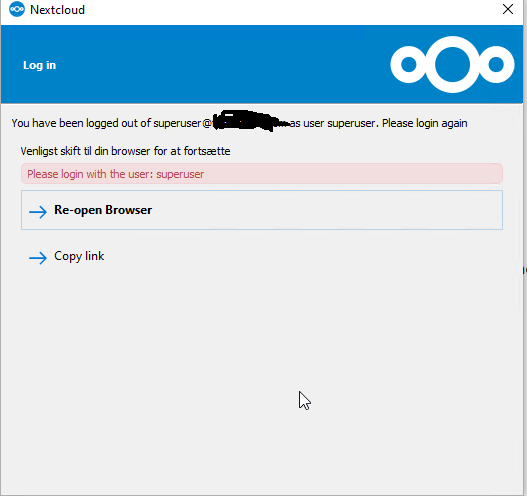 Hi, I just updated to the latest version of FileRun and version 2.6.2 for the Desktop Sync app.
When trying to connect the desktop sync app it keeps asking me to authorize. Once logged in and getting the Success message it just keeps returning to this screen (screenshot attached).
The Activity log in FileRun shows the login with method OAuth2 and shows no errors.
Any idea what might be the issue?