Bugs / Problems

Hello,
I'm trying to upgrade FileRun from version 2019.12.25 to 2020.11.21, but each time it downloads update, I press on install update and it just Says "Loading..." forever and chrome returns error 500.
How should I go about this issue?

The FileRun installation seems to be completely unaffected as I can attempt to upgrade forever.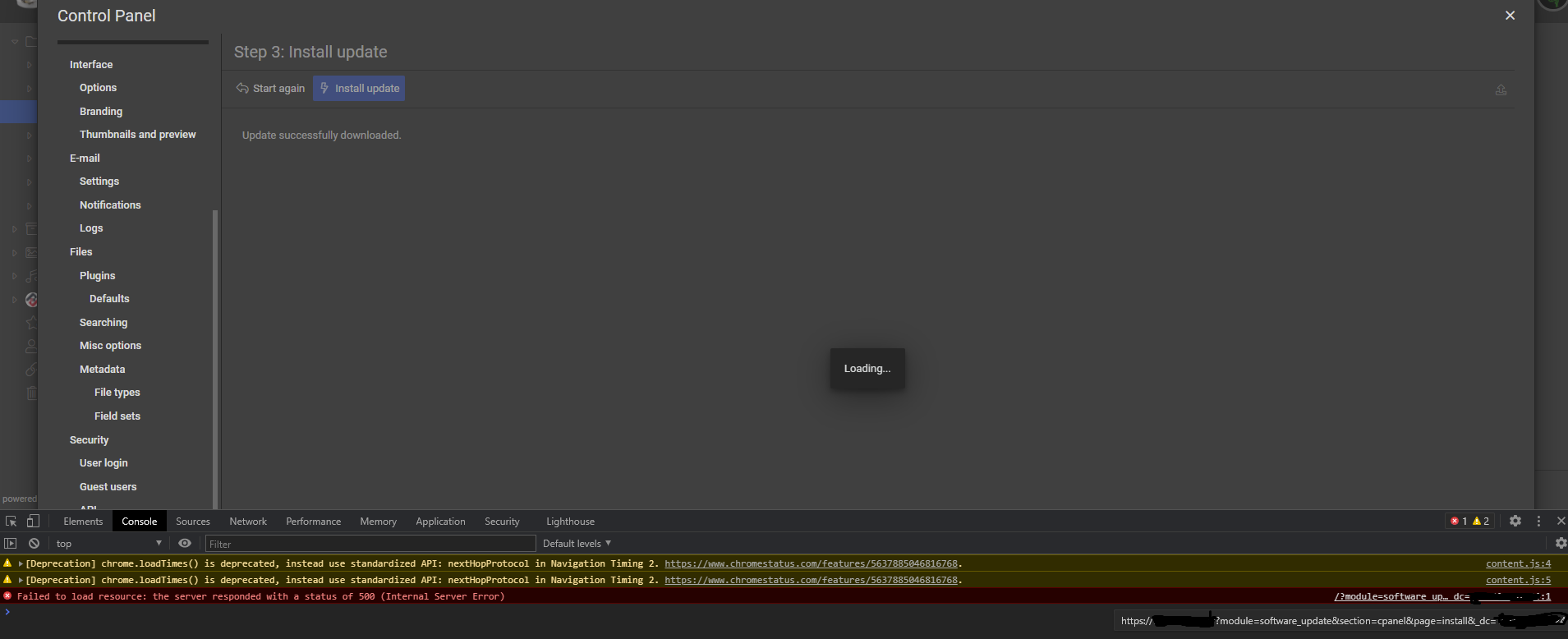 Censored some numbers for security reasons, but this is how it looks like.
Where should I look for the problem?

Thank you very much for your software, it's really awesome! (no sarcasm intended)