Bugs / Problems

Hello,
I have my smartphone picture synced via SyncThing to a folder under "My Files" directory.
After sync the photos do appear correctly in MyFiles, but not in "Photos".
Running metadata_update_file_type.php seems to find the image - I see following -
17 C:\Users\...\personal\XperiaPhotos/100ANDRO/DSC_1244.JPG
 Photos
        Image properties
                MWG->Creator
                MWG->Copyright
                MWG->DateCreated
                        Date taken: 2021-09-22 10:42:25
                MWG->Description
                MWG->GPSlatitude
                MWG->GPSlongitude
                MWG->height
                        Height: 3792
                MWG->width
                        Width: 5056
                MWG->Keywords
                Rating
but a) the concerned image still doesn't appear in Photos and b) the metadata are not updated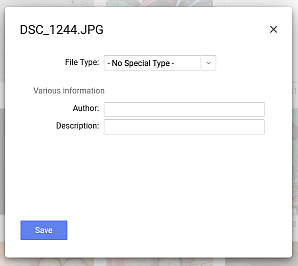 When executing "Index file metadata" as Superuser, everything works properly.
Am I doing something wrong?
Thanks,
Petr