Bugs / Problems

When enabling "show_page_before_download" listed in Advanced Configuration under the "Web links and E-mailing files", Google Docs Viewer no longer works within Filerun.
Steps to Reproduce
1. Upload any Office Document (doc, xls, ppt) to Filerun
2. Add the following line to customizables/config.php
$config['app']['weblinks']['show_page_before_download'] = true;
3. Attempting to open any office docs using Google Docs Viewer as a signed-in Filerun user no longer works (see attached screenshot)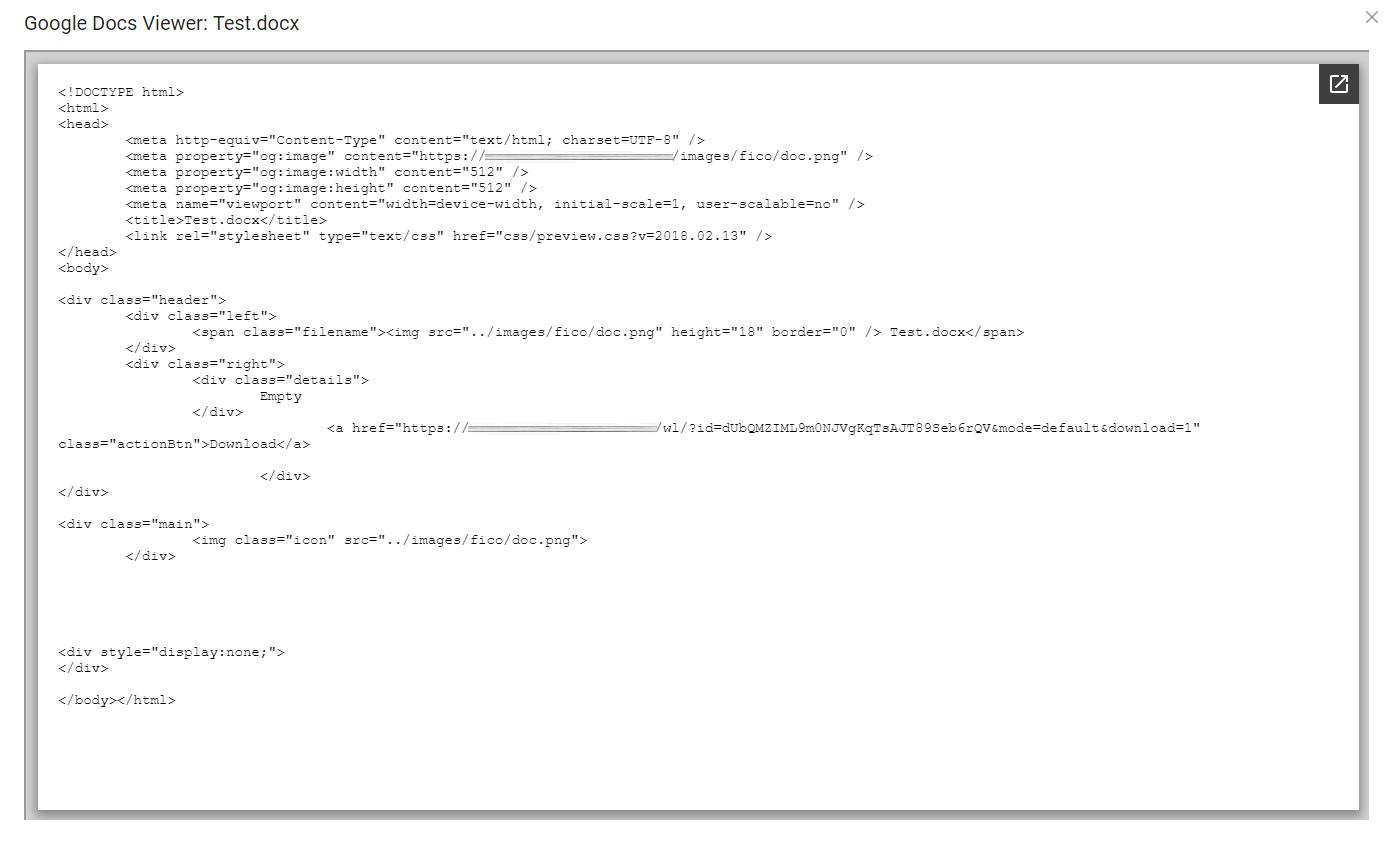 Removing or commenting out the line from config.php restores functionality.