Bugs / Problems

Hello,
we are using filerun 2018.05.22
we tagged a couple of pictures with the tag "vue aérienne".
- Sreenshot picture-1 : example, the picture DSC_3626 is tagged as "vue aérienne".
- Screenshot picture-2 : DSC_3626 is not present in the section BY TAG ==> "vue aérienne")
I explain the problem with the screeshot "summary-bug-tag"
can you please help us to detect what is the problem?
Thanks
Sreenshot picture-1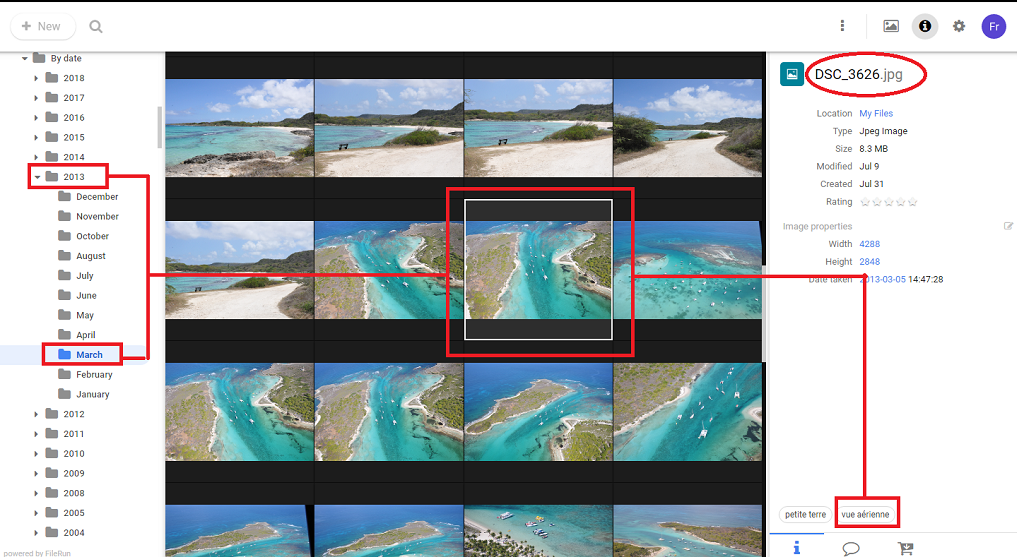 - Screenshot picture-2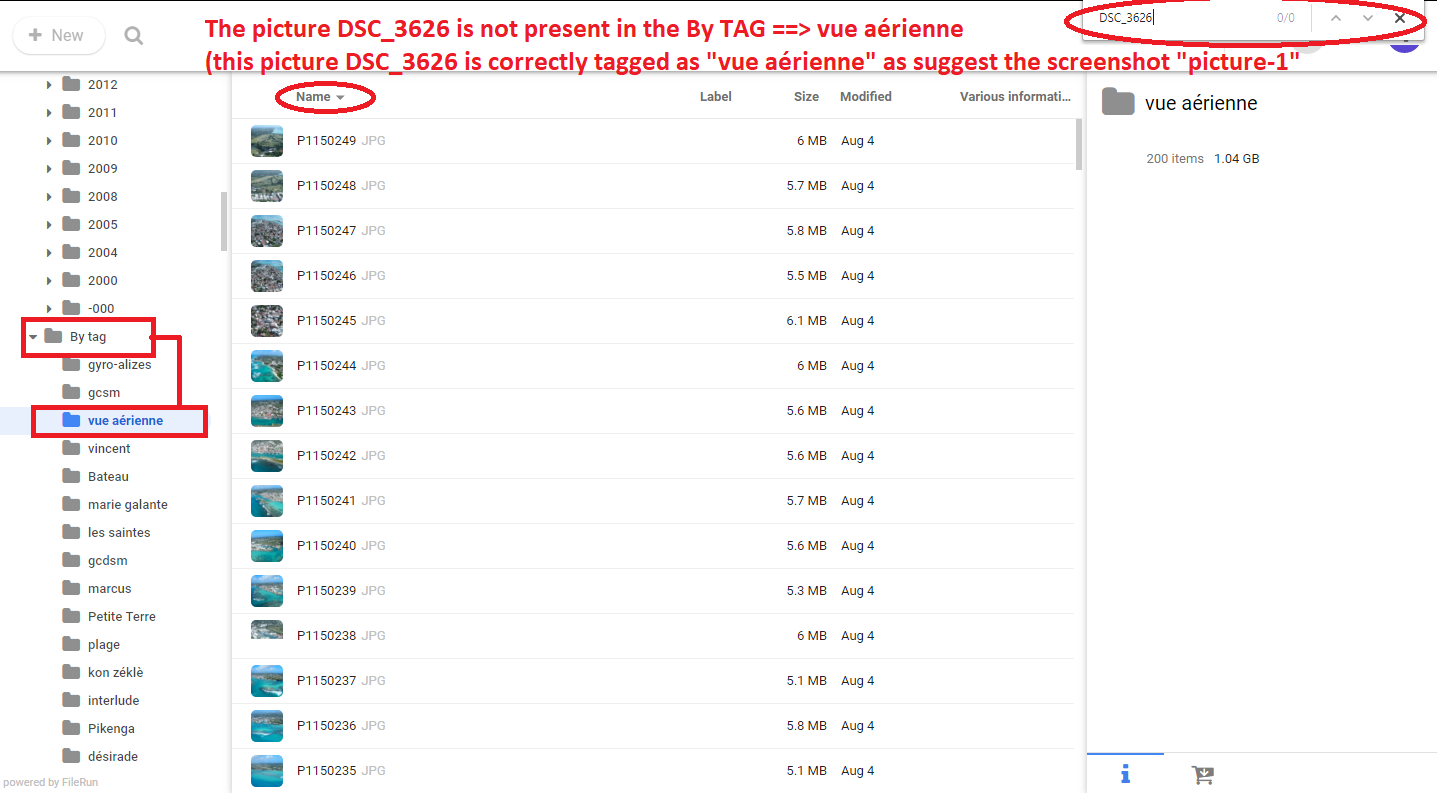 Summary of the problem