Ideas / Feature requests

Hi Vlad,
Would it be possible to add an "Edit" option in the right-mouse-button menu like in my mock-up image below? The editor could default to open in a separate tab.

Currently the steps to edit are RMB->Open with...->ONLYOFFICE. This is confusing to my users who don't know that ONLYOFFICE is the document editor. The edit button could then rely on the file type to tell it which editor to use.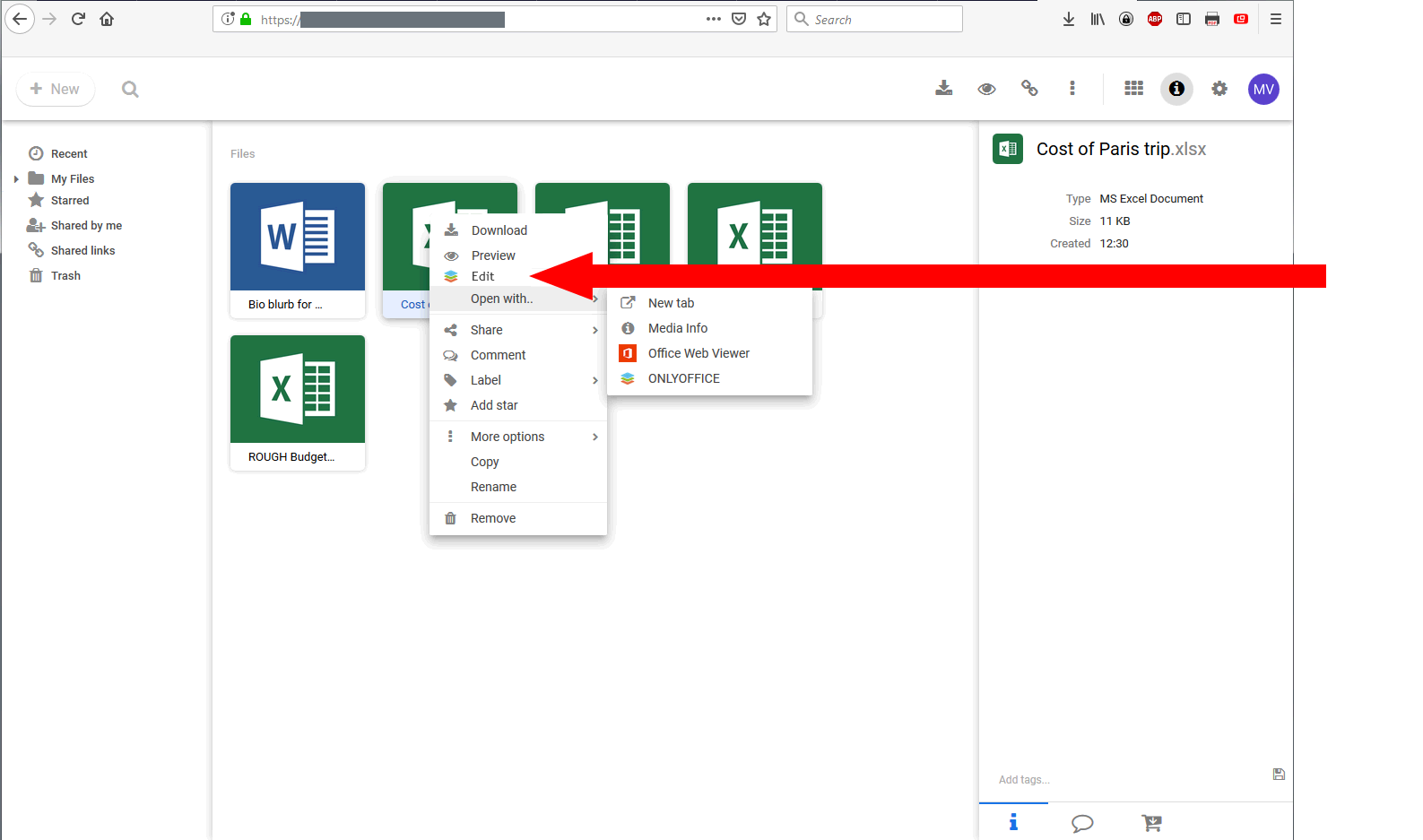 Thank you!

-Matt V.